Heeelllooo my lovelies! Today I bring you a quick post about piercings!
So part of my new wishes to do on this blog is beauty. Now, when it comes to beauty and fashion I got quite a taste. That includes, piercings.
I think we all went through a phase where we wanted to have a thousand piercings or, at least, some for a pair of earrings. In my case, oh boy.
So, the only part of my body that is pierced are my ears: I used to have 3 piercings on each ear, but, the third one closed up so now I have 2 ear piercings on each year, in total, 4. The first ear piercing which is on my earlobes were done when I was just months old, so, I don't even remember that one. The other two piercings, were done in quite a brutal way by a non-professional (please go to a professional).
When I was about 11 years old I decided to get my ears pierced so I would have two ear piercings on each year: The original ones on my earlobes and the next one on my upper earlobe. The thing is, it hurt like hell. My piercer used a piercing gun which is this thing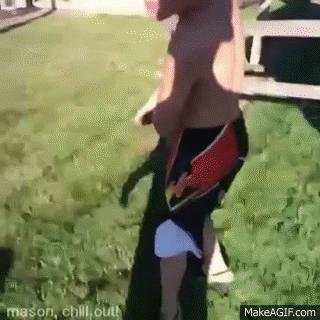 of hell that shoves an earring right through your ear in high pressure and it hurts like a butt cheek on a stick. Get it? Vine reference? No? Okay.
The worst thing is that right after I got my ears pierced it swelled up and burned too much and it stayed that way for two days. In the end, I couldn't take it. I couldn't even sleep from the pain so I decided to take them out which is when I noticed that the earring was like…crusting up with my ear. I got scared, cried, and my dad took them out for me.
And that was it! That is why you should always take care of your piercings, boys and girls!
2 years later, now in Mexico, I decide to get them pierced again but this time get two ear piercings so I would have the 3 in each ear. My momma and I went down to the city fair at the city of Jojutla (RIP) in which a young boy and his friends had a piercing and tattooing booth. We bought the gold earrings to avoid infections and the boy sat me down behind the booth, numbed my ear using these things of metal shown to the side here, 
grabbed one of the earrings, took the back part out and shoved the earring RIGHT through my ear.
I could hear it cracking through my ears! 😀 And it burned and stung a little. It took no more than 10 seconds for each earring to go through my ear and that was it! The great thing about it is that this time it did not swell up, and it only felt hot afterwards. This time I actually took care of my ear piercings and they healed up just fine!
Note: I didn't go to a professional, nor a professional pierce shop or anything. If you want to get a job done, go to a professional please!
And I loved them! The sad thing is that the third ear piercings closed up so…now I have two ear piercings on each ear.
Anyways, I love piercings. I think they look great, they look elegant to me in a way, as same with tattoos. Why? I don't know, but they just look sophisticated to me, of course, when it's not too extreme or over-exaggerated! That is…except if your Grace Neutral.
Same with stretching your earlobes. I think they look cool, they catch attention. I wouldn't do it on myself though..at least not anymore. Yup, I was getting my ears stretched out but I didn't get to stretch them further than 2 millimeters because of school and my ears went right back to normal, although there was barely any difference.
I used to always want to get my lips pierced, I think they look quite beautiful, especially  snake bites, Monroe piercing, Dahlia bites and the Medusa Piercing. Those to me look the best.  I also had the desire for a septum piercing but, I don't think it'll look good on me.
Now, for those of you who don't know, you can also get piercings kinda like….in your skin. As in, dermal piercings! This is when you get a little gemstone or whatever inserted into a part of your body such as your wrist, collar bones, neck, etc. These are quite extravagant but also look very beautiful.
buuut no piercing is way more extravagant than getting a corset piercing…*shivers*
Now, don't get me wrong. I do think that these corset piercings look fucking amazing, they are very creative and take their time to be done. From what I've read though, they only last one day. Is it worth the pain? That's up to you.
Sooo yeah I think that's it for now haha. I just felt like doing this post for fun, so, not really informative or anything. I do plan on writing a post on this but for now, this is it!
Right now I have no desires to get anything pierced, except maybe my ears again but that'll be in the future.
Till then, hope you enjoyed this post?
-Karuchan ❤