When I was the weird, hyperactive 9 year old child back in the day, there was a tree at school that me and my friends decided to name: Dead Tree. It was a dead tree.
Childhood is that time in life where nothing really matters. All you want is to just, go outside and play, probably break an arm, climb a tree and basically whatever you feel like doing, ya' know? Well, when I was a child, in my Elementary school from 4th to 5th grade, all the way at the end of the baseball field, standing alone was a tree. It was a tree that one time in it's life had leafs but now it had nothing but a bunch of old branches. Yup, the tree was dead.
Hence, me and my friends decided to make it our hangout spot during recess because it was away from all the evil teachers that would yell at us to not jump off the slide. We decided to name the tree and what better name for a dead tree than Dead Tree?
Pfft, yeah, I know! Creativity to the MAX LEVEL. 
William Shakespeare who? Yo, we talking real creativity here with my tree buddy Dead Tree.
Anyways, we did so much with Dead Tree. We climbed it, we would race to it, and once we even planted skittles under it, hoping that a skittles tree would grow.
Now, what's the point of this story?
That when you're a child, even a dead tree at your school is your bests friend. I saw that the daily prompt today is 'Soil', it reminded me of the time that we tried to revive Dead Tree, even though to us, he was still alive.
And yes, the tree was a boy.
What's sad is how we grow up, and we forget about these little things in life. Of course, there is always somebody who will forever remember them.
And in that case, it would be me.
One of my most favorite books is the book Ida B: and Her Plans to Maximize Fun, Avoid Disaster, and (Possibly) Save the World by Katherine Hannigan. It's a children's novel about a girl named Ida B. who is homeschooled and her only friends are her apple trees. What's awesome bout it is that she talks to the trees and the trees "talk" to her.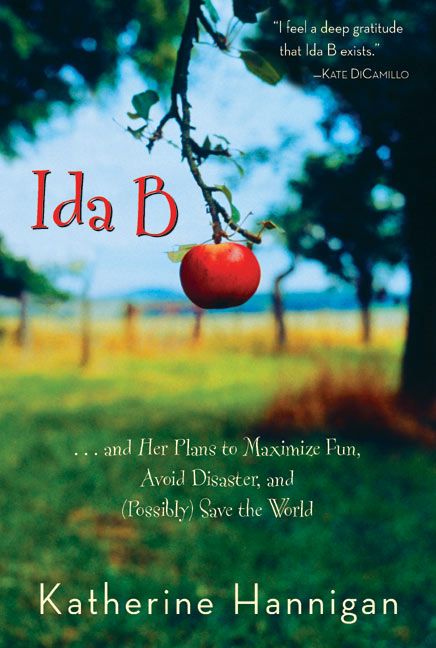 Sadly, her mother falls sick in Cancer and her father needs to sell some of their land to get money for her mother. Part of the land that he sells is part of her apple trees which, they are all destroyed and taken down for the new owners to build their home there. Ida B. falls into depression and changes her personality quite drastically because everything she loved was being destroyed, from her mother, to her family, to her only friends.
This book, is a wonderful book to me because it is the first book that I read in my childhood that actually left memories of it in me. I love to read, and as a kid I would always read a bunch of those typical children's books like Captain Underpants, The Berenstein Bears (I refuse to accept the Mandela Effect), The Magic school bus and all that other stuff. Yeah, I do have memories of those as well same with all the plant books and history books I would always read because I had a thing for plants and history (still do) but, Ida B and Her Plans to Maximize Fun, Avoid Disaster and Possibly Save the World is the first ever book that actually gave me feelings and emotions for as a child.
And I related more to that book because of my friend, Dead Tree.
Dead Tree lives in Las Vegas, Nevada in the United States of America. I hope that he is still standing in his place. One day I shall go visit him and hopefully, I'll see him with leafs like I always wanted to.
And if he's still dead then whatever, Dead Tree is still the most awesome tree in the world.
Thank you for reading.
https://dailypost.wordpress.com/prompts/soil/ click on these blue letters to be taken to the daily prompt and check other peoples posts.
…….Maybe they have a tree friend named Alive Tree?